Has Fred Durst Gained Self-Awareness?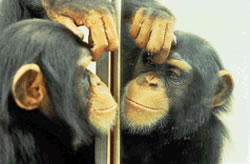 Fred Durst has agreed to star in a sitcom called Douchebag, Billboard reports. Sociologists, psychologists and social anthropologists are debating whether this move shows that the being known as Fred Durst has attained some kind of self-awareness.
The show will star Durst as a rock star attempting to balance his career with his family life and will be written by Matthew Carlson and produced by John Schneider (Rob Schneider's brother).
The idea that Fred Durst could have gained self-awareness, seemingly disproved by such lyrics as "I did it all for the nookie/So you could take that cookie and stick it up your ass" is a new and controversial one. Many claim that Durst's agent convinced him to sign on to the project without Durst really understanding what was going on, or that Durst is operating under the assumption that the douchebag of the title doesn't refer to him, or that he fails to see the correlation between the show's main character and his own life, or that he in fact doesn't know what the term "douchebag" means, or that he is under the impression that the show has something to do with an actual bag of douche. Others take the move as a sign that Durst has reached a level of self-consciousness that has allowed him to realize that he is a douchebag, and that his career could benefit from this realization.
Those on both sides of the debate admit that no conclusive evidence has been given either way, and that further study is necessary before it can be determined whether or not Durst has in fact gained self-awareness.
Comments