Welfare Drug Tests Were Ineffective, Cost Florida Money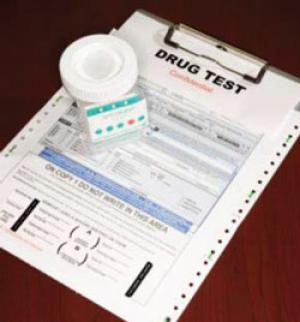 A controversial Florida law requiring mandatory drug tests for those seeking welfare benefits "snared few drug users, had no effect on the number of applications" and actually cost the state money, according to recently released state data, reports The New York Times.
The America Civil Liberties Union of Florida sued the state last year over the law, which they saw as a violation of the Fourth Amendment. Last October, Judge Mary S. Scriven of Federal District Court issued a temporary injunction while also stating that it "appears likely to be deemed a constitutional infringement."
The ACLU of Florida obtained the state documents showing the statistics from the four months the law was in effect. They found that 2.6 percent of applicants failed the test — mostly for marijuana use — and 40 people canceled tests without taking them. Since the law required that applicants who passed the test were reimbursed — the test cost approximately $30 — the testing cost the state $118,140, which is $45,780 dollars more than would have been paid out to those who failed the test.
Furthermore, an internal document about Temporary Assistance for Needy Families caseloads "stated that the drug testing policy…did not lead to fewer cases," one of the purported benefits.
"Many states are considering following Florida's example, and the new data from the state shows they shouldn't," said ACLU of Florida Director Derek Newton. "Not only is it unconstitutional and an invasion of privacy, but it doesn't save money, as was proposed."
But at least one state is already following Florida's dubious example. Georgia instituted a nearly identical law this week, with supporters claiming it will not only encourage greater responsibility for welfare recipients but also save the state money. The Atlanta-based Southern Center for Human rights said it "expected to file a lawsuit once the law takes effect in the next several months," according to The New York Times.
Comments