Avant Slackerism at Its Best: The TFT Review of Ben Lerner's Leaving the Atocha Station
Lerner's novel is a minor masterpiece of the Age of Internet, of Terrorism, of the Internet as (a bullshit metaphor for) Terrorism. Relevant search terms for its style include: Joyce's "Portrait of an Artist as a Young Man," Rilke's "The Notebooks of Malte Laurids Brigge," and Sebald's "Austerlitz." Also Señor Bolaño, whose North American popularity has as much to do with his writing—which certainly has its wasting riffing, whole chapters of however sexy remplissage—as it has to do with his obvious ambition, his (let's stop with the cigarettes just long enough to breath this word) aspiration. We live and write too safely in America, we publish too safely too.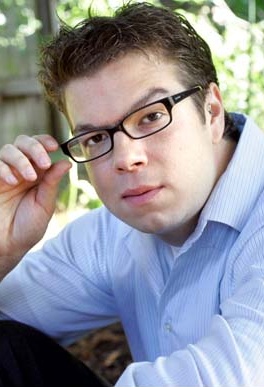 If Bolaño was yesterday's drug of choice—deluding us with youth, intoxicating us with a sense of literature's wilder, life-altering capacities—Lerner could be, should be, tomorrow's homegrown equivalent. His novel's hero Adam Gordon is a hash-and potsmoker, a problem drinker and Internet addict in denial (tropes he'd ironize even while denying irony), and, but this is "true," a liar. He's also an American poet on fellowship in Madrid during the time of the Atocha Station bombings. Broken like a line between two women, the embodied enjambment of the political and the aesthetic (were those the antipodes? all poets always seem just a decade out of college), Gordon comes to hate himself, or not to hate himself, or to both hate and not himself simultaneously.
Comments